RAM_003: OLA - CALL OF THE WILD EP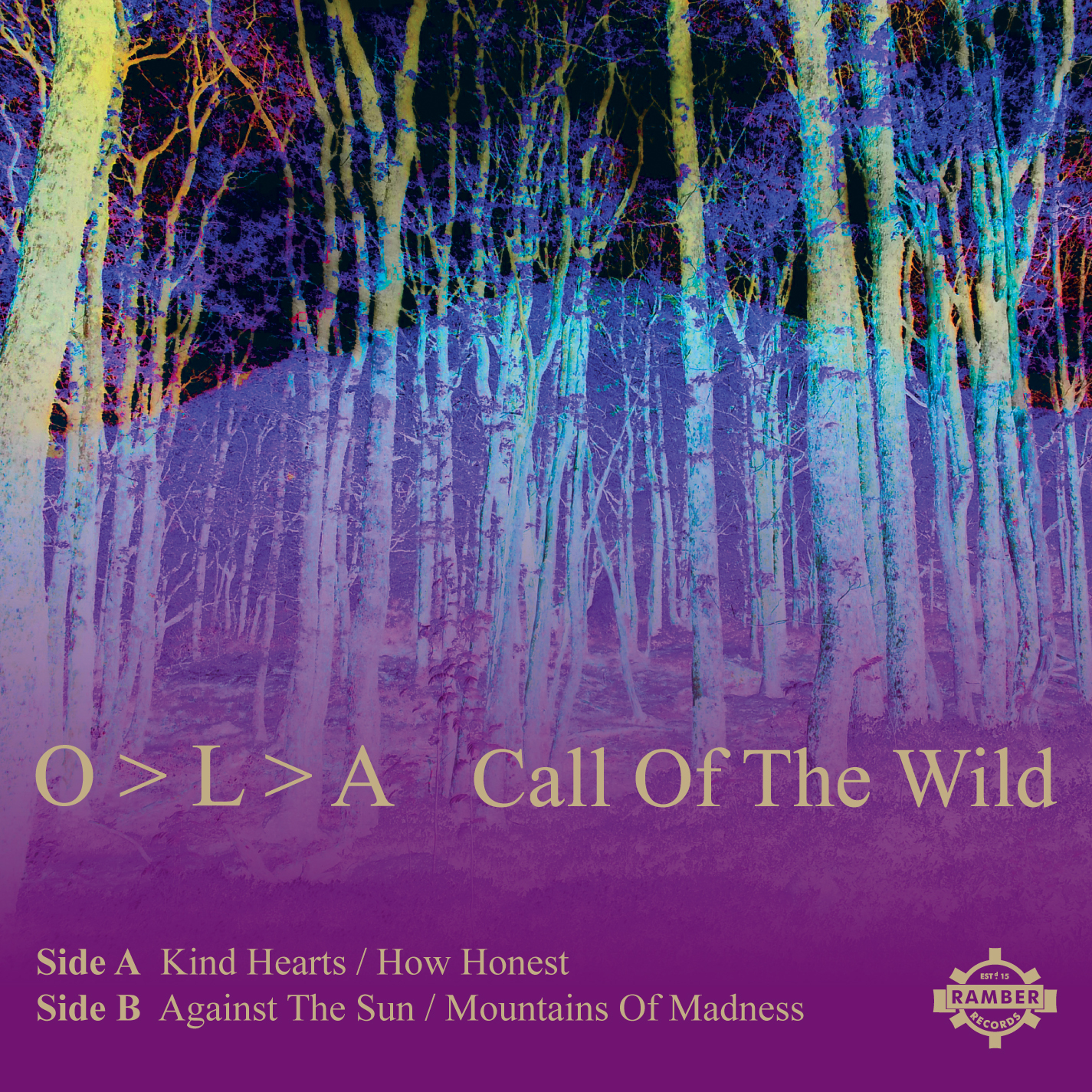 RAM_003: OLA - CALL OF THE WILD EP
C21 plum-shell Call Of The Wild EP by OLA with J-card and download of all 4 tracks. Released October 24th, 2015. Run of 50. 0 left in stock.
Side A: 1. Kind Hearts / 2. How Honest Side B: 1. Against The Sun / 2. Mountains Of Madness
DIY composers OLA (One Little Atlas) are spinners of luxurious Avant-pop and do so out of Manchester's many shadows. The enigmatic duo is comprised of local lads Kevan Hardman and Dean Jones and their patient four-track, Call Of The Wild, blends atmospheric beats with swooping arrangement and the gentle dither of guitar, Hardman's spectacular and wide-ranging vocal loops taking in deep registers, choral moaning, as well as operatic falsettos.
The sumptuous opener introduces MIDI strings and Balearic chill to a skittering beat, a deliciously dark and exciting low-end creeping into the spacious and intelligent mix. Other adventures bring Wildbirds & Peacedrums to mind, crumpled beats paired with an outdoorsy rustle and oscillating drones. DIY is rarely so well-packaged.
*When making a purchase, your email address and name will be added to our Mail Chimp distribution list for marketing purposes. Unsubscribe links are available in all our correspondence.*
UK SHIPPING: £1
REST OF THE WORLD SHIPPING: £3
sold out