RAM_009: JUST EVERYWHERE - SILK OF STARS LP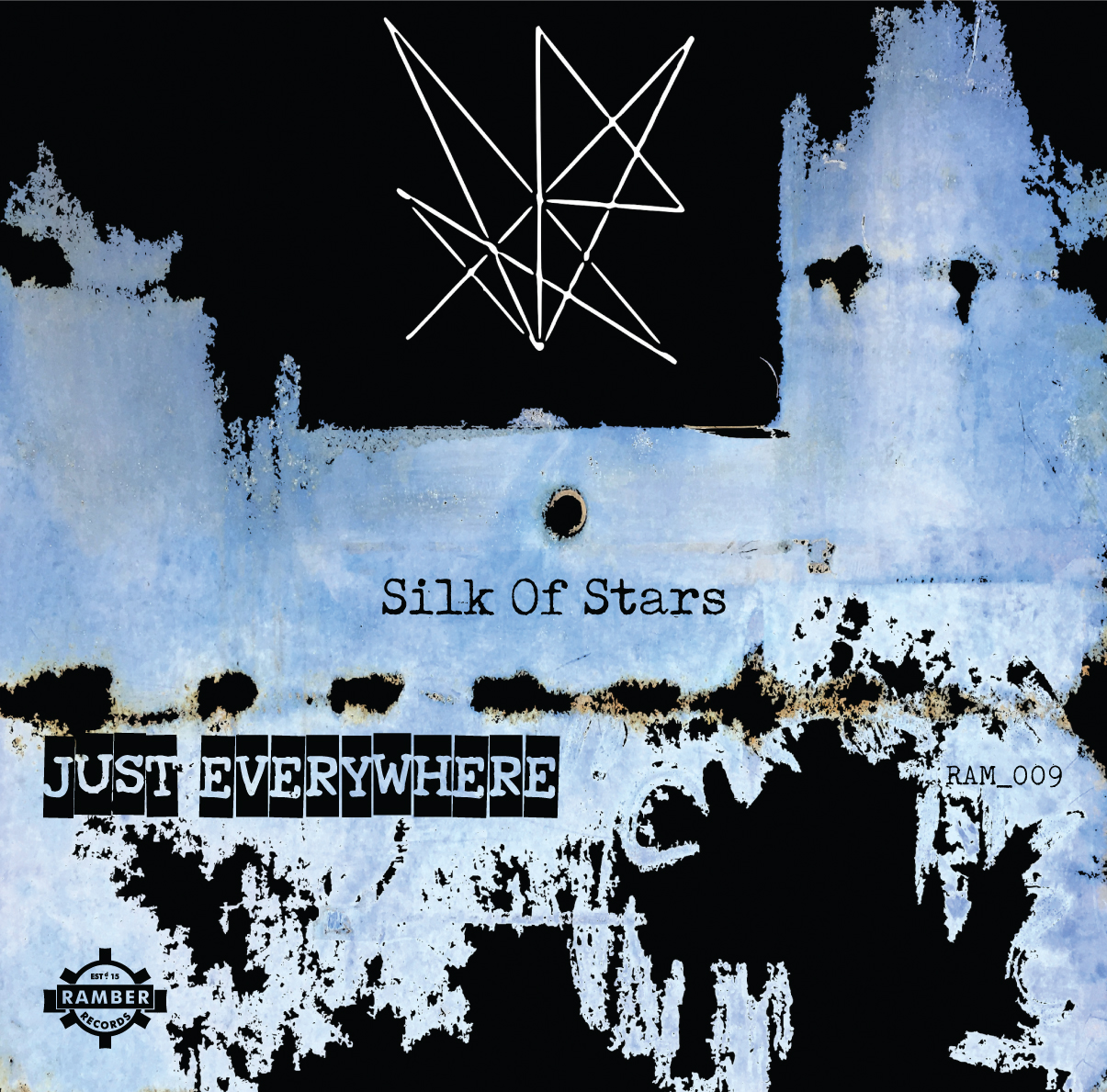 RAM_009: JUST EVERYWHERE - SILK OF STARS LP
C32 LP with J-card and download of all 15 tracks. Released May 5th 2017. Run of 20. 0 left in stock.
I See Angels singer Paul Baird releases his debut solo as Just Everywhere, a compilation of varied EPs as well as a bunch of new material, Baird's swooning vocal is instantly recognisable across them all, tying the album together by carrying the melody while his music heads off more experimentally.
Silk Of Stars jumbles digitally corrupted dream-pop with the aching hum of ambience and heavy guitar scree. Strewn liberally into the mix come several piano-led bouts of songwriting, reverbed vocal loops and fragile harmonies surging alongside pretty instrumentals, samples and captures that all help push Silk Of Stars out to left-field. An aggressive acid eats away at the running order throughout, threatening its very existence in places. The tracks play urgently as a result, totemic slabs of lo-fi shoegaze noise periodically running riot with distortion pedals and protesting guitar squeal.
These are songs that go everywhere and swell to be everywhere. Stumble into their mists and you may not find your way out.
*When making a purchase, your email address and name will be added to our Mail Chimp distribution list for marketing purposes. Unsubscribe links are available in all our correspondence.*
UK SHIPPING: £1
REST OF THE WORLD SHIPPING: £3
sold out